Black Bean Chili
Author: The Chilli Factory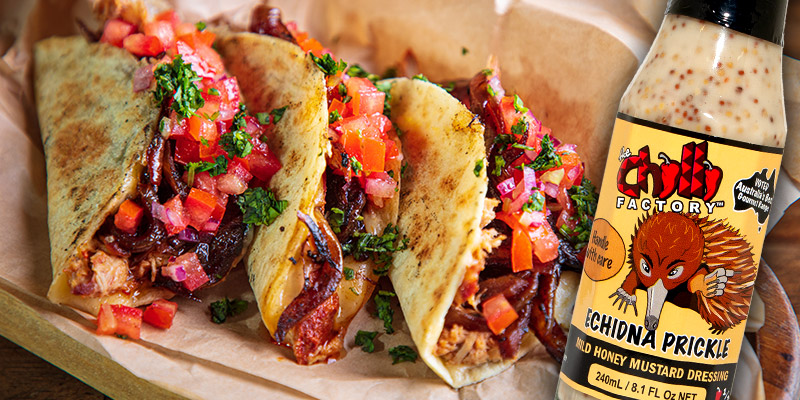 ECHIDNA PRICKL - Mild Honey Mustard Dressing
Basic ingredients that go together easily. Let slow cook during the day and come home to a hearty chili. Serve with tortilla chips and a green salad.
---
Ingredients
4 SERVINGS
1 1/2 pounds boneless sirloin pork roast (cut into 1/2-inch cubes)
31 ounces black beans (drained)
1 cup onions (chopped)
1 cup yellow bell pepper (chopped)
1 cup salsa (thick and chunky)
15.5 ounces diced tomatoes (do not drain)
2 cloves garlic (minced)
1 teaspoon chili powder
1/2 teaspoon cumin
1/4 teaspoon crushed red pepper
sour cream (garnish, optional)
cheddar cheese (shredded, garnish, optional)
Directions
Combine all ingredients except garnishes in 3 1/2-quart slow cooker. Cover and cook on low heat setting 7 to 8 hours. Top individual bowls with sour cream and Cheddar cheese.